What ring size is right for you?
If you still don't know the right size for the ring you love so much, we'll help you find out. Watch the video to find out how to choose your next TASHI ring size.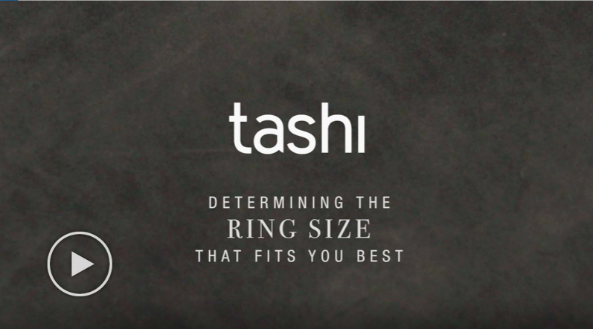 Follow these steps:
1. Use a ring of your own, similar to the one you are going to buy.
2. Measure the inner diameter of the ring with a ruler or tape measure.
3. See correspondence in millimetres with the TASHI scale.
The measurement is only indicative. Please note that accuracy varies according to the type of rings, shape and model. At TASHI the ideal size for you is the first value that appears inside the circumference in the image below. Example: if the internal diameter is 17.3 mm your TASHI size will be size 14.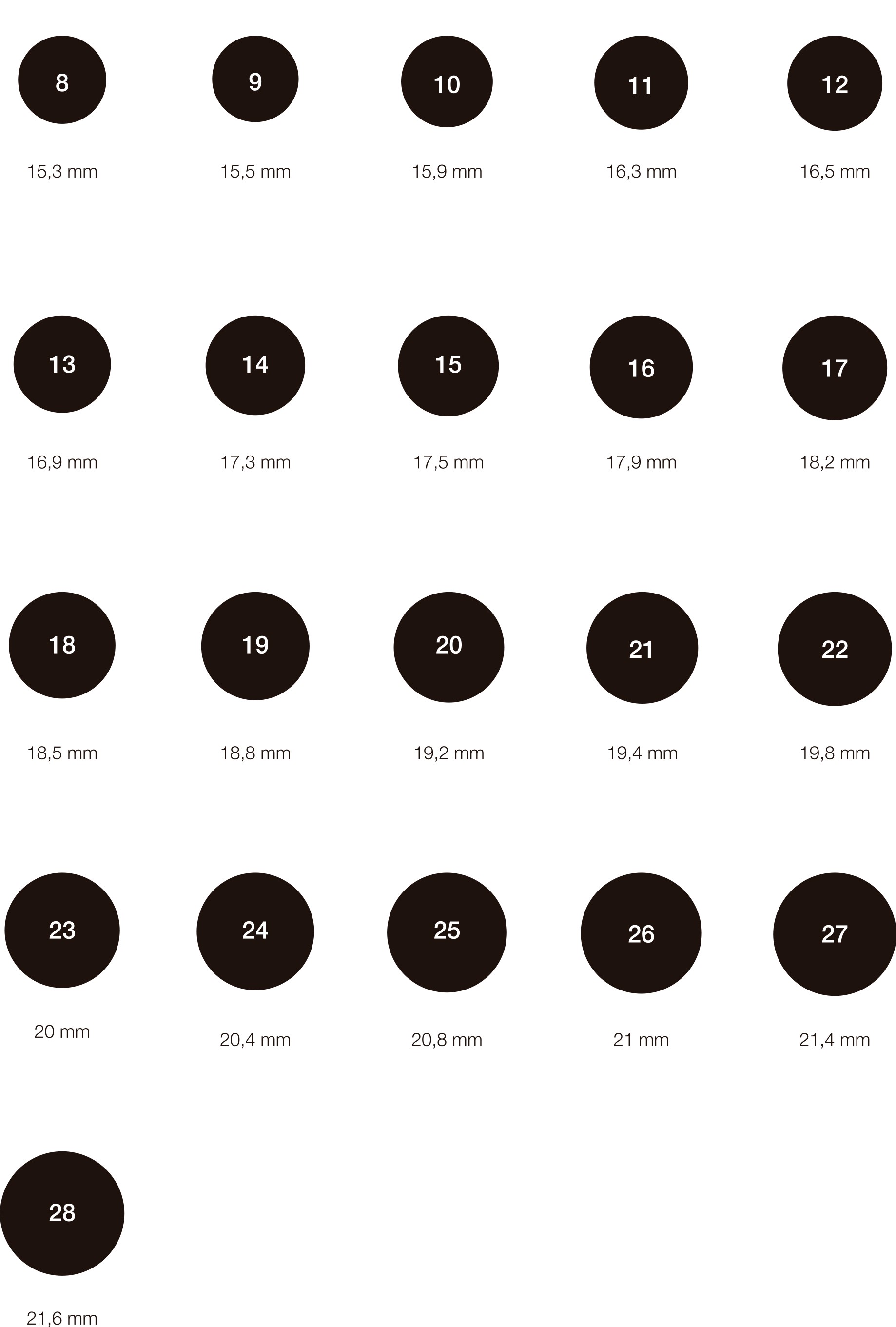 Should you still be in doubt about which size is right for you, we recommend that you contact us.