Indian
Indian Ring
Estimated delivery time 2 days
Description

Details

Shipping and Returns
Ref: MT.AN.0108.0081
This ring combines the blend of techniques and materials in a unique way. The handcrafted filigree, made by one of the 24 certified Portuguese artisans, merges with the use of two gold bands, which highlight the inspiration that gave rise to this collection - India. All the magic and richness that this country transmits is visible, further emphasised by the white zirconia setting and the brightness that emanates from this. The shape of the ring fits perfectly on the finger so that the woman wearing it feels all the comfort in its use.
You can choose to conveniently receive your order at home or pick it up at one of the more than 500 Pick-Up points spread across the country. If you don't like the product you purchased, no problem. You can return it free of charge within 30 days from the date of receipt of your order.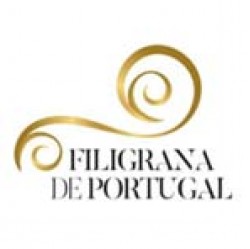 Filigrana de Portugal is a manual art of extreme skillness in handling the fine silver or gold threads that are a part of some pieces of jewelry.
More from this collection
Request as a gift
We can send an email to someone stating that you want this article.